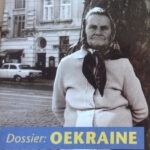 Would you rather see Ukrain in the Eurovison Song Contest than being bombed? But did you know Ukrain played a part in the start of both World War I and World War II? And did you know that Ukrain got caught in the battle between third parties? This talk will be in the week of the Eurovision Song Contest.
Did you know that the nationalistic coup in Ukrain in 2014 killed 14.000 people and was the real start of the war in Ukrain?
Did you know that should Ukrain fully join the European Union, Putin would be pissed off? And if Ukrain should leave the EU, the US would be pissed off?
Did you know that is has always been US versus Russia, CIA versus KGB?
Did you know that in the movies there are double agents so you have no clue who is spying for who?
Did you know that the US expect the Netherlands to participate in the bombing of Ukrain?
Did you know this also happened in Lebanon, Afghanistan, Yogoslavia and Iraq?
Did you know that the Dutch State is being sued as a result of that?
Are you clueless on whether to support the Ukrain victims financially or not?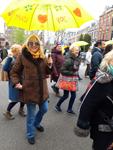 Did you know that people who have experienced WWII have traumas that come back in this day and age?
Did you know that the fear of WWIII right now is the same fear that goes along with the so called corona pandemic?
Did you know that while you are recovering from the corona-flu, a different threat in the form of the Ukrain conflict is being rolled out?
Did you know that because of the Ukrain Conflict, fuel, food and housing will be rationed?
Did you know that the WEF is having a field day because you buy it all?
Did you know that in Ukrain the situation is not as bad as they make us believe?
The purpose of this type of propaganda is just to make you watch TV?
Did you know that in the Netherlands, on March 31st 2022 a law has been passed  that enables the government to throw you out of your home to put Ukrainian refugees in?
Did you know that the government is operation from the underworld or Hades?
Did you know that on March 31st, president Zelensky called on Western Politicians to start a self inflicting economic sanction war against Rusia over the back of the people of Ukrain, Russia and Europe?
Did you know that president Zelensky spoke about Pearl Harbor in the American Congress, the British House of Commons?
Did you know that he spoke of the bombing of Rotterdam in 1940 in the Dutch Parliament?
Did you know there are bio war-labs at the borders with Russia, China, Iran and in Africa?
Did you know that these bio war-labs are paid by the Pentagon and fall out of jurisdiction of the American congres and government?
Did you know they have done research into the DNA of Russians and Chinese and their sensitivity for certain viruses and bacteria in order to develop etnic specific bioweapens?
Did you know that Ukrain can never be united with Donbas again?
Did you know that the West wants to keep the war going till the end in order to let Russia bleed?
Did you know that in 1940 the Dutch Government surrendered to prevent the people in the inner cities to be the victims of more useless destruction?
Did you know that in 1943 the US bombed a part of Rotterdam called Delfshaven by mistake?
Did you know that this friendly fire-bombing is being remembered every year on March 31st on 1943 Square?
Did you know that Nancy's grandfather lost his life in this bombing?
Did you know that we are on the verge of a new "Cold War"?
Did you know that there is no such thing as a "Cold War", just like there is no such thing as cold fire?
Did you know that history repeats itself?
Do you want history to repeat itself?
Did you know that you always have a choice between repetition and renewal?
If you simply believe what meets the eye, history will repeat itself.
If you realise that all is illusion, you are in the process of waking up.
If you manifest a new word without war, then you are awake!
Good Morning! Cup of Coffee?
See through the looking glass and pick your choice!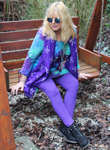 Nancy Polet
Nancy has been studying the esoteric and frontier sciences for over 40 years. Since 1994 she has been visiting the crop circles with Roeland Beljon, both in the UK and in the Netherlands. Nancy wrote for Frontier Magazine, Vamzz, Spiegelbeeld, Paravisie and Bloom. She interviewed many remarkable people from the frontier sciences. In 2007 she was initiated in Kriya Yoga by a student of a student of Paramahansa Yogananda.
Nancy has had several mystical experiences, but since her spiritual crisis or Kundalini-awakening in 2021 her senses are extremely sharp so she can not ignore the games that are being played.
In the fall of 2010 Nancy and Roeland founded Sky High Creations. Nancy was also an environmental legal advisor for over 22 years and still does legal work. Because of her background in law, she is analytical, critical and thorough.
Programme: Central European Time (CET)
7.40 pm: Waiting room opens
8.00 pm: Talk starts
9.30 pm: Questions and answers, discussion
10.00 pm: Zoom-session closes (indication)
Registration
If you like to attend this on-line lecture, send us an e-mail at info@skyhighcreations.nl entitled "Votes". Transfer € 15,– pp to NL78 ABNA 0467074526 to R.J. Beljon. After payment we send you the link to the zoom meeting in due time. You can log on from 10 minutes before the talk starts. If you don't have zoom installed just yet, this link will automatically install it for you. If you have never used zoom before, install it well before the talk and log on early. If you run into trouble call us at +31 (0) 6 54752559.
Newsletter

If you want to receive our Dutch newsletter, please subscribe here: 
nieuwsbrief
.
Or give us a call: +31 (0) 6 54 752 559.