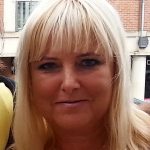 Nancy Polet
Nancy Polet (LLM) has been researching the spiritual and esoterical for more than 30 years, while working in environmental law for over 2 decades. Together with her partner Roeland Beljon she has been part of the Dutch Centre for Crop Circle Studies since 1995. In 2010 Nancy and Roeland founded Sky High Creations. In that same year Nancy had a powerful mystical experience in The White Spring in Glastonbury which led her to study magic and in particular the work of magician, occultist and writer Dion Fortune. She lectured and wrote several articles about her experiences and extensive research which were published in various spiritual magazines.
https://www.skyhighcreations.nl/sekhmet/
https://www.skyhighcreations.nl/sprekers/nancy-polet/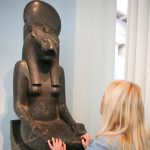 Presentation: "When Sekhmet becomes alive"
Last summer Nancy felt the urge to visit The British Museum in London. Inside, she was drawn to a very much "alive" statue of the Egyptian Goddess Sekhmet. An overwhelming feeling of recognition and a profound memory surfaced. Nancy found herself to be in communication with Sekhmet. Synchronicities started running wild and the Goddess called her back 2 more times. Nancy started researching Sekhmet and found that sensitive people experience visionary trances being near This Lady of the Flame. Nancy will explain how Egyptian magic can make a statue come "alive" and what the power of Sekhmet represents to women. Her many statues are still being excavated and a Sekhmet-revival is a definitive sign of our times.
Details
Lecture time: Sunday July 30th, 9.40 – 10.40 am
Glastonbury Symposium, Fri 28th – Sun 30th July 2017
Townhall Glastonbury, Somerset UK
http://www.glastonburysymposium.co.uk/