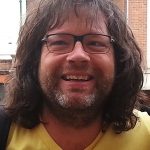 Roeland Beljon
Roeland is a sociology major and works in the field of mobility management and environmental consultancy. He has been chairman of the Dutch Centre for Crop Circle Studies for the past 5 years and an active member since it was founded in 1995. Together with his partner Nancy Polet he has been visiting the crop circles every year since they discovered their first one next to Silbury Hill in 1994.
In 2010 Roeland and Nancy founded Sky High Creations and together they have organised many lectures and events on frontier sciences and spiritual growth. Every summer, they organise "A Night of Crop Circling" in Alton Barnes, right in the middle of crop circle country, Wiltshire UK.
https://www.skyhighcreations.nl/nightofcropcircling/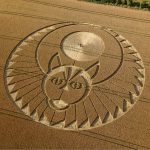 Presentation: "Crop circles, the chase goes on"
Roeland has been visiting crop circles since 1994. In all these years he documented many of them, using measuring tapes, cameras, pen, paper and questionaires. He has experienced some remarkable events, both in the UK and the Netherlands which he will share in his presentation. Roeland has contributed to research of others and he has his own opinion on the outcome. Through the years his view on the phenomenon and how it should be researched (if at all) has changed. Looking back, Roeland sees that his life turned out very different than it would have without the crop circles. He has traveled much further down the rabbit hole than he ever would have imagined.
Details
Lecture time: Friday July 28th, 11.30 – 12.30 am
Glastonbury Symposium, Fri 28th – Sun 30th July 2017
Townhall Glastonbury, Somerset UK
http://www.glastonburysymposium.co.uk/