Pay attention!
Next Saturday, on October 28th 2023 it is exactly 80 years ago, the Philadelphia Experiment took place and exactly 40 years ago the Montauk Project started. What will happen now?
One day prior to that on Friday October 27th 2023 Nancy Polet will interview Peter Moon via zoom on the subject of the Philadelphia Experiment, the Montauk Project and time travel. Nancy will discuss with Peter Moon what is about to happen the day after the interview which we will probably find out about later.
Philadelphia and Montauk
In 1943, US Navy tried to make a warship (The USS Eldridge) invisible in the harbour of Philadelphia. Not just for radar, but for the eye as well. This was called the
Philadelphia Experiment. The experiment succeeded, albeit that the ship disappeared altogether, showed up 40 years later, and then went back again to 1943. This is the only documented case of time travel in human history. In 1983, this was the start of the Montauk Project. A series of experiments that are so horrific, that most people close their eyes to it. Compared to what happened in Montauk, Boys from Brasil seems like a walk in the park. All of this right at the doorstep of the happy few that get to live on the beautiful beaches of Long Island New York, where Montauk Point is situated. Peter Moon is one of the few people still alive to spread the word about both time travel and the Montauk Project. He was involved in the writing of The Montauk Series. This evening with Peter Moon will be all about that.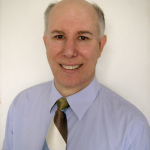 Peter Moon
Peter Moon is primarily known for his investigation of space-time projects. Born and raised in California, he was an avid read who studied creative writing and was particularly interested in both the scientific extrapolations of science fiction as well as the high adventure that it provided. His interest in Eastern Religion and Western Occultism culminated in a unique career and association that centered around the private concerns of L. Ron Hubbard, a renowned science fiction writer who was an accomplished occultist but is also known as the controversial founder of Dianetics and Scientology.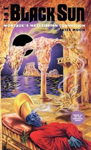 Peter went out on his own in 1983 and moved to Long Island where his unique background enabled him to forge an association with scientist Preston Nichols, one of the world's foremost experts in the world on electromagnetic phenomena who had been involved in strange experiments at the Montauk Air Force Station on Long Island which included the manipulation of time. Their collaboration in writing "The Montauk Project: Experiments in Time" and its subsequent sequels have now reached legendary proportions.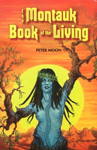 Peter's work caught the attention of time control scientist, Dr. David Anderson of the Time Travel Research Center on Long Island who invited him to Romania and paved the way for him to investigate other space-time projects as discussed in the Transylvania Series. Peter has just released a new series of videos "Time Travel Theory Explained" which explains in simple language the actual scientific principles demonstrating that time travel is within the boundaries of ordinary mathematics and physics.
Find more info about Peter Moon and the Time Travel Education Center at his website: https://www.petermoon.net/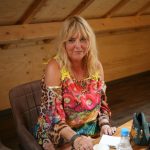 Interview
This talk will be in the form of an interview conducted by Nancy Polet LLM. Nancy has been studying frontier sciences and spirituality for 40 years and has read the Montauk Series front to back. In 2004 she has interviewed Al Bielek on the Philadelphia Experiment at the Nexus Conference in Amsterdam. Nancy is a lecturer, free lance journalist, writes for various magazines and is co-owner of Sky High Creations.
Programme (CET, Central European Time, Amsterdam)
7.40 pm CET: zoom waiting room opens
8.00 pm CET: start
9.30 pm CET: questions
10.00 pm CET: zoom-meeting ends (indication)
Registration
If you want to attend this on-line talk, send us an e-mail at info@skyhighcreations.nl entitled "Peter Moon". Transfer € 15,– pp to NL78 ABNA 0467074526 to R.J. Beljon (BIC Code: ABNANL2A). After payment we send you the link to the zoom meeting in due time. You can log on from 10 minutes before the lecture starts. If you don't have zoom installed just yet, this link will automatically install it for you. If you have never used zoom before, install it well before the lecture and log on early. If you run into trouble call us at +31 (0) 6 54752559.
Payment from outside The Netherlands
To receive payment from abroad, we use paypal. Send an e-mail to info@skyhighcreations.nl and we will send you a Paypal invoice.
Newsletter
If you want to receive our Dutch newsletter, please subscribe here: nieuwsbrief.
Or give us a call: +31 (0) 6 54 752 55