There are no coincidences
Bert Janssen's latest book "The Organizing Principle" was published on October 4th 2019. Groundbreaking observations by Alfred Watkins, John Michell, David Furlong and many others formed the beginning of the discovery of the illustrious Organizing Principle that scapes our daily lives.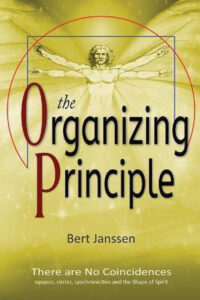 His own recent experiences at places like Stonehenge, Silbury Hill, Avebury and Glastonbury but also earlier observations in Rome, Paris, Istanbul and Oxford, gave Bert Janssen the insight that everything that happens to us is being orchestrated by one Organizing Principle.
Because this mechanism is not limited by time and space and therefore not by cause and effect, we often expereince the Organzing Principle as curious coincidences, synchronicities and somtimes even little miracles.
Bert Janssen shows that the Organizing Principle determines many aspects of our lives, but that we can also take the initiative and make the Organizing Principle work for us. The more we are aware of this fact, the better we learn to anticipate and participate. Time, space and locality are not very important. Our memory can actively move forwards in time (precognition, premonition, remote viewing) and we can influence things backwards or even change the past as quantum physics prove.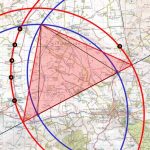 This lecture is just like the book informative, meaningful and mindblowing. It is aimed at an op open minded audience that knows that life is not merely determend by fate, but has a firm believe in human potential, espacially in personal life.
You can sit back, relax and wait for it to happen or you can actively apply the language of the Organizing Principle, play with it and let the miracles in. The choice is yours…
Bert Janssen
Bert Janssen is world explorer, adventurer, writer , documantaymaker and storyteller. Every summer he brings groups to the South of England on his Magical Mystery Tours. ,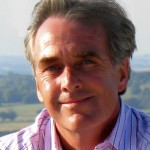 Most people know Bert from the crop circles. He is responsible for the three most important documentaries on that topic, "What on earth is going on", "The research" and "Contact". For the latter he received the an EBE award. Besides that he wrote 3 books in which crop circles play a major part. And he wrote numerous articles about crop circles in magazines all over the world. A lot of that published on his website: www.cropcirclesandmore.
More information about Bert Janssen can be found on: www.bertjanssen.nl.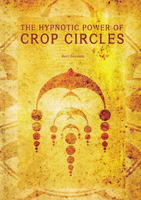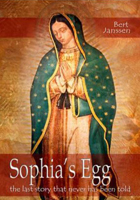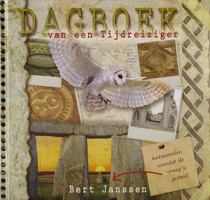 Programme (CET, Central European Time, Amsterdam)
7.40 pm CET: zoom meeting opens
8.00 pm CET: start
9.30 pm CET: questions
10.00 pm CET: zoom meeting ends (End time is just an indication)
Registration
If you want to attend this on-line lecture, send us an e-mail at info@skyhighcreations.nl entitled "Organizing Principle". Transfer € 15,– pp to NL78 ABNA 0467074526 to R.J. Beljon (BIC Code: ABNANL2A). After payment we send you the link to the zoom meeting in due time (usually a day prior to the lecture). You can log on from 20 minutes before the lecture starts. If you don't have zoom installed just yet, this link will automatically install it for you. If you have never used zoom before, install it well before the lecture and log on early. If you run into trouble call us at +31 (0) 6 54752559.
Payment from outside The Netherlands
To receive payment from abroad, we use paypal. Send an e-mail to info@skyhighcreations.nl and we will send you a Paypal invoice.
Newsletter

If you want to receive our Dutch newsletter, please subscribe here:
nieuwsbrief
.
If you want to be on the international mailing-list, send an email to info@skyhighcreations.nl
Or give us a call: +31 (0) 6 54 752 559.