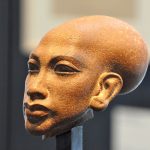 This week Maria Wheatley will publish her latest book The Secret History of Stonehenge. In this talk, Maria will discuss the repressed and secret history of Stonehenge and how the longheaded Neolithic people constructed Stonehenge phase I and II. Delving into Britain's most iconic stone temple, she will offer compelling evidence that a government department defaced one of Stonehenge's trilithons noted for its miraculous healing power. One stone was stolen by royal decree and may still reside in one of the royal palaces, whilst others were buried as they did not fit with the standard antiquarian model of Stonehenge. Maria raises the stolen stones and buried stone settings to show you a new view of Stonehenge.
Maria will also discuss the powerful ley lines and earth energies that were integrated into the stone circle and touch upon how the ancients used the temple as a healing and oracle centre. She will also describe how the magic squares of the planets were encoded into monuments worldwide and Stonehenge is no exception.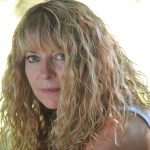 Maria Wheatley
Maria Wheatley is a second-generation dowser who was taught by European Master Dowers, her late father and Chinese geomants. Maria is a leading authority on earth energies, ley lines and ancient megalithic sites. Maria is the UK's foremost dowser of the geodetic system of earth energies and runs tours to sacred sites worldwide.
Maria is an accomplished author of many books on sacred sites and dowsing. She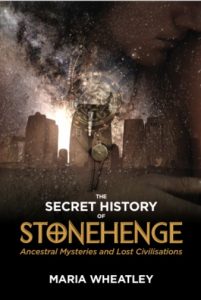 discovered the Neolithic longheaded long-lost civilisation of Stonehenge, realised they had a mythical appearance and memories of them were woven into legends. She has studied Neolithic Britain and Bronze Age prehistory at Bath and Oxford University and works closely with Gaia's healing energies such as her deep waters that emit dowseable energy spirals and circles that can help the body to heal itself.
Maria is also a Druid who follows the Celtic Path and she has also written diploma courses and runs EsotericCollege.com which offers certificated courses on holistic subjects including past life regression, Druid astrology, tarot and dowsing. Maria teaches advance dowsing techniques which are not taught anywhere else in the world.
More info on Maria and her work to be found on her websites: www.theaveburyexperience.co.uk and www.esotericcollege.com
Programme (CET, Central European Time, Amsterdam)
7.40 pm CET: zoom meeting opens
8.00 pm CET: start
9.30 pm CET: questions
10.00 pm CET: zoom meeting ends (indication)
Registration
If you want to attend this on-line lecture, send us an e-mail at info@skyhighcreations.nl entitled "Stonehenge". Transfer € 15,– pp to NL78 ABNA 0467074526 to R.J. Beljon (BIC Code: ABNANL2A). After payment we send you the link to the zoom meeting in due time. You can log on from 10 minutes before the lecture starts. If you don't have zoom installed just yet, this link will automatically install it for you. If you have never used zoom before, install it well before the lecture and log on early. If you run into trouble call us at +31 (0) 6 54752559.
Payment from outside The Netherlands
To receive payment from abroad, we use paypal. Send an e-mail to info@skyhighcreations.nl and we will send you a Paypal invoice.
Newsletter

If you want to receive our Dutch newsletter, please subscribe here:
nieuwsbrief
.
Or give us a call: +31 (0) 6 54 752 55