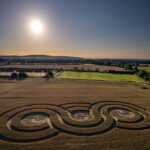 In the summer of 2022 the crop circle phenomenon is still going strong. Crop circles have been around as long as there are wheat-fields. In the late eighties of the last century the pictograms started appearing, mostly in wheat and barley-fields in Wiltshire in the UK. After that, in the nineties and early two thousands the phenomenon soared sky high. And still in Wiltshire and the surrounding counties we find as many as 30 crop circles each summer. Well worth a visit.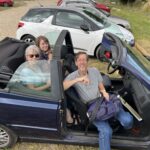 Highly recommended is a visit to the Crop Circle Information Centre and Exhibition in Honey Street, right in the middle of Crop Circle Country. After that, a guided private tour may be just the thing for you. Roeland will take you in his convertible car to the latest crop circle(s). First he will give you a brief crop circle history and crop circle highlights in the Information and Exhibition Centre. After a cup of coffee or lunch in the adjacent Honey Street Mill Café you will be taken through the wonderful Wiltshire countryside. While driving Roeland will share his crop circle knowledge with you and in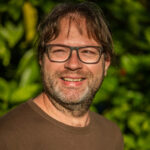 the crop circle he will point out what to look for and what to do for the best crop circle experience.
Usually a guided tour by Roeland will take from 1.00 pm to 5.00 pm. Afterwards he will take you back to the Information and Exhibition Centre. Should it be more convenient, different pick up and drop off points like for example a train station can be negotiated. Also negotiable, visits to sites like Avebury or Silbury Hill added to the crop circle program.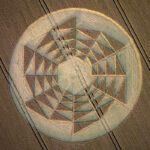 Prices
For the afternoon program from 1.00 pm to 5.00 pm £ 60,– per person.
Extras like visits to other places that take more time or different pick up points to be negotiated.
A full day, 9.00 am to 5.00 pm € 110,– per person.
The end time is an indication. Roeland will see to it that your money is well spent.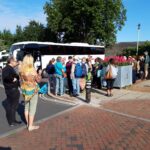 Roeland Beljon
Roeland is a sociology major and has worked most of his life in mobility and environmental consultancy. He has been involved in crop circles after seeing his first crop circle next to Silbury Hill in 1994 together with his partner Nancy Polet. They joined the Dutch Centre for Crop Circle Studies in 1995 and have been coming over to Wiltshire every summer since. Together they guided the Glastonbury Symposium 2022 Crop Circle Coach Tour. Since 2008 Roeland has been a tour guide on several multiple days Crop Circle tours. In 2011 he became the chairman of the Dutch Centre for Crop Circle Studies.
Lectures
Roeland has done many lectures on the topic and together with Nancy Polet he has been organising the Crop Cirlce event of the year, A Night of Crop Circling in Alton Barnes, since 2015.
Contact Roeland for a guided tour, a lecture or a custom made program via info@skyhighcreations.nl or +31 6 54752559.