The best edtition of "A Night of Crop Cirlcing" Yet! Fortunately, we recorded this zoom edition so that anyone can enjoy it. Just register below and we will send you payment details, after payment has been received, we will send you the link and the password to the video.
Last year we happily celebrated our fifth "Night of Crop Circling" in the lovely Coronation Hall in Alton Barnes Wiltshire. Little did we know that the world would change this much! As a result of the situation in the world most we won't be able to gather in the Coronation Hall this year so we decided to make the 2020 "Night of Crop Circling" an online event. We will use Zoom to allow all of you to join this special evening. We hope you will enjoy it and we look forward to meeting you in the flesh again in 2021. Except that we won't meet live, the format is still the same as always, a series of 6 short lectures on various crop circle related topics.
Speakers: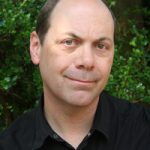 Andy Thomas
Andy Thomas is a leading unexplained mysteries researcher and author of many books on crop circles, mysteries, the paranormal and folklore, including the acclaimed 'Vital Signs', 'Conspiracies' and 'The Truth Agenda'. Andy widely writes and lectures and has made numerous radio and TV appearances. Website: www.truthagenda.org
Presentation: Legacy Of The Circles
When crop circles burst into the mainstream in the late 80s and early 90s, irrespective of their origins and purpose they gathered together a group of seekers and awakened them to the feeling that big change was coming in the world. Now that those changes would appear to be firmly in action, how can we best apply the learning gained from those more innocent times defending the seemingly indefensible – crop circles! – to help navigate our way through today's overly-polarised situations and cast a useful light on truth and freedom of speech?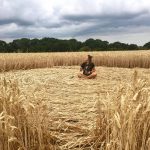 Patricia Kucmanova
Patricia has been traveling the world for 11 years in search for the insight into the nature of our reality. The journey took her through five continents and many schools of thoughts to the mystery of crop circles.
Her initiation into the phenomenon came through the blessing of meeting the legend, the late Michael Glickman. She had closely worked with him for years until his sad passing on the May 1st this year.
Presentation: A Michael Glickman Tribute
Patricia's lecture will be part story-telling (for most of our history has been preserved thanks to the sheer power of story-telling), part sharing of her own Crop Circle research insights, and part a tribute to Michael Glickman and his legacy.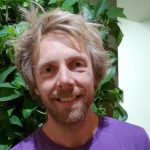 Dan Vidler
Dan has been investigating and photographing the interiors of crop circles since 2003, documenting the finer details within the laid crop and reporting on significant features at ground level. Close inspection of laid stems often reveals unique, surprising and mysterious aspects of the phenomenon, reflecting the beauty and majesty seen from an aerial perspective but which might go unnoticed to all but the keenest observer.
Presentation: Things are not always what they seem…
It is always disappointing to hear that potential visitors to crop circles have been 'put off' by the negative comments of others. Having heard the phrase, "It's very messy…" on countless occasions, my hope is that people will keep an open mind and investigate for themselves because some of those 'messy' formations have turned out to be the most incredible and memorable I have ever seen. I will share some examples of amazing, messy formations throughout the years, including observations from the 2020 season.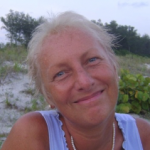 Juliet Mathison
Juliet Mathison is a facilitator of soul trauma resolution and psycho-emotional healing for the awakening lightworker/starseed community. She teaches inner technologies of ascension alchemy through a program called The Crystalline Stargate Pathwork. Juliet has been an avid crop circle enthusiast since the early 1990s. Following a profound experience in a crop circle in 2008, Juliet found herself intuitively incorporating certain crop circle energies into her healing practice – with some rather amazing results. As a lifelong student of Sacred Geometry, she recognized how certain crop circles naturally interface with the geometries of the Human Instrument, via the chakra system, the bio-field, and ultimately the DNA itself.
Presentation: Crop Circles, Earth Grids, and the Ascension Journey:
Juliet will share understandings of how the crop circle phenomenon is relevant to
personal and planetary healing in the time of the Great Awakening.
Dr. Eltjo Haselhoff, MSc, PhD, FGP
Dr. Eltjo H. Haselhoff (1962) is Senior Research Scientist at Royal Philips. He has a background in laser physics, optics, accelerator physics, magnetic resonance in medicine and technology for clinical cardiology. He has been chairman of the Dutch Centre for Crop Circle Studies from 1996 -2004. He has written many books on the topic and he is praised for his ground breaking research "An Experimental Study for Reproduction of Biological Anomalies Reported in the Hoeven 1999 Crop Circle" that was published in the Journal of Scientific Exploration.
Presentation: E=mc² 2.0
Eltjo has been improving on Einstrein's Relativity Theory and has found what realm strange phenomena like crop circles actually come from…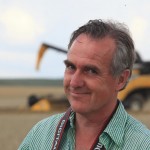 Bert Janssen
Bert Janssen is one of the world leading crop circle researchers from outside the UK. He produced several documentaries on the topic as well as several books. He specialises in synchronicities and what he calls the otherworld. He is well known for his inspiring and entertaining talks all over the world. He has a vast crop circle experience to share. www.cropcirclesandmore.com
Presentation: The Organizing Principle
In his latest book "The Organizing Principle" Bert explains that there are no coincidences. In his talk he will adress the matter form the crop circles perspective.
Programme:
8.00 pm: Introduction and Andy Thomas
8.20 pm: Patricia Kucmanova
8.40 pm: Dan Vidler
9.00 pm: Juliet Mathison
9.20 pm: Eltjo Haselhoff
9.40 pm: Bert Janssen
10.00 pm: Time to say good beye and questions
10.30 pm: Zoom meeting closes
Order the video:
The "Night of Crop Circling" The Zoom Edition took place on July 29th 2020. If you want you can order the video now for € 15,–. Just send an e-mail to: info@skyhighcreations.nl with "Night of Crop Circling" as title. We will send you payment details. When payment has been received, we will send you the link and password to the video.