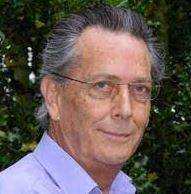 Was it all a hoax?
Marcus Allen is the UK publisher of Nexus magazine, which he introduced to the UK in 1994. Nexus is the world's leading alternative news magazine, covering health, future science, hidden history The unexplained and UFOs. Nexus originates from Australia, and is now sold in over 100 countries including the USA and Canada. Marcus is now able to pursue his lifelong interest in The unexplained, on a full-time basis. The moon landings is just one of the many taboo subjects he has investigated, around which new questions have been raised that have yet to be satisfactory answered. Marcus has appeared on many TV shows during the past 25 years, to discuss the Apollo moon landing controversy, BBC TV, Channel 4, Channel 5,Sky News and Sci Fi and Discovery Channels, he has also appeared on Russian, Israeli ,German ,French and Swiss TV stations as well as being interviewed on a numerous national and local radio shows in the UK, and in the USA. He has given many public presentations throughout Britain and Europe, and one in Kathmandu, Nepal which directly challenges the official story of men landing on the moon over 50 years ago. He wants to be proven wrong but, in over 25 years that has not happened. More info can be found at either of these websites – www.aulis.com www.nexusmagazine.com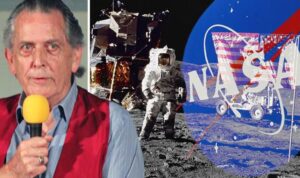 Programme (CET, Central European Time, Amsterdam)
7.40 pm CET: waiting room opens
8.00 pm CET: start
9.30 pm CET: questions and discussion
10.00 pm CET: zoom meeting ends (approximately)
Registration
If you want to attend this on-line lecture, send us an e-mail at info@skyhighcreations.nl entitled "Moon". Transfer € 15,– pp to NL78 ABNA 0467074526 to R.J. Beljon (BIC Code: ABNANL2A). After payment we send you the link to the zoom meeting in due time. You can log on from 10 minutes before the lecture starts. If you don't have zoom installed just yet, this link will automatically install it for you. If you have never used zoom before, install it well before the lecture and log on early. If you run into trouble call us at +31 (0) 6 54752559.
Payment from outside The Netherlands
To receive payment from abroad, we use paypal. Send an e-mail to info@skyhighcreations.nl and we will send you a Paypal invoice.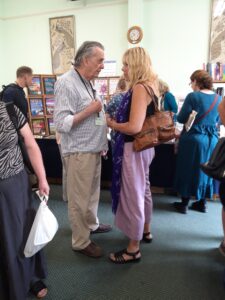 Newsletter

If you want to receive our Dutch newsletter, please subscribe here:
nieuwsbrief
.
For the international newsletter, send an email to info@skyhighcreations.nl.
Or give us a call: +31 (0) 6 54 752 559.