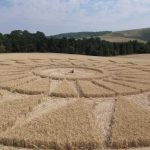 Nights of Crop Circling, The Long Versions, featuring Karen Alexander
For the past 6 years, we have been doing "A Night of Crop Circling" in the middle of the crop cirlcle season. Every time we had 6 speakers that could do a talk of just 20 minutes. Now, in these dark times we decided to lighten life up a bit by giving these speakers the chance to do a full lecture. Crop Circles are a welcome distraction from the madness of the world we live in. Tonight's talk is by Karen Alexander.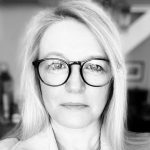 Karen Alexander
Karen Alexander is a long time circles researcher of over 30 years (1990-present day) who has for many years brought a thoughtful and introspective touch to researching the crop circles. A highly respected and influential speaker and writer, her work seamlessly fuses sacred art, spirituality, psychology and philosophy – the scholarly and the intuitive. Karen is perhaps best known as the writer behind the annually published Crop Circle Year Books (1999 – 2019) and Crop Circles: Signs, Wonders & Mysteries (Arcturus, 2006 & updated in 2009 & 2013). She is also known for her hand drawn images and paintings of the crop circles which are widely admired and collected. Karen has a background in counselling and psychotherapy and has facilitated and taken part in a number of groups and projects over the last 20 years looking specifically into crop circles and their connection with consciousness. She also runs the annual Temporary Temples Crop Circle Conference. More information on Karen Alexander and her work can be found at:
https://temporarytemples.co.uk/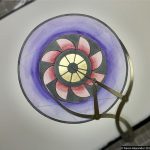 Crop Circles, Sacred Geometry and Synchronicity
In this talk Karen will discuss two of the major components of the crop circle phenomenon – Sacred Geometry & Synchronicity. Both are often quoted by researchers and enthusiasts, but what do we really know about them and what can they really tell us about the phenomenon? Karen will also discuss her own method for working with the formations, and will discuss why we might need to slow-down, stop chasing the circles and actually spend sometime with them. The circles appear each summer like gifts from the Gods – but what do we actually do with them?! How can we turn our passive response to the formations into an active and positive response, how do we take the deep feelings and emotions the circles evoke within us and actually begin work with them?
Programme (CET, Central European Time, Amsterdam)
7.40 pm CET: zoom meeting opens
8.00 pm CET: start
9.30 pm CET: questions
10.00 pm CET: zoom meeting ends
Registration
If you want to attend this on-line lecture, send us an e-mail at info@skyhighcreations.nl entitled "Karen Alexander". Transfer € 15,– pp to NL78 ABNA 0467074526 to R.J. Beljon (BIC Code: ABNANL2A). After payment we send you the link to the zoom meeting in due time (usually a day prior to the lecture). You can log on from 20 minutes before the lecture starts. If you don't have zoom installed just yet, this link will automatically install it for you. If you have never used zoom before, install it well before the lecture and log on early. If you run into trouble call us at +31 (0) 6 54752559.
Payment from outside The Netherlands
To receive payment from abroad, we use paypal. Send an e-mail to info@skyhighcreations.nl and we will send you a Paypal invoice.
Newsletter

If you want to receive our Dutch newsletter, please subscribe here:
nieuwsbrief
.
Or give us a call: +31 (0) 6 54 752 559.