In the pursuit of documenting the link between human consciousness and that of the true circlemakers more has been discovered.
First, a confession: Shawn writes: "I have been a professional full trance vocal channel since 1984 and teaching it since 1986 (Including at the London College of Psychic Studies). I chose to keep this profession of mine low profile within the crop circle community for many reasons too numerous to mention. And now I would like to share of it and its mysteries".
Shawn has studied altered states of consciousness academically and experientially. Her well received Masters Thesis: "The Phenomena of Crop Circles: Opening a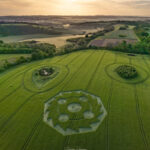 Nonlocal Window and Evolving Consciousness" included documented examples
of several events that demonstrated there is connection between human consciousness and the authors of authentic crop circles. She has been visiting crop formation since 1993. Torah, the Unseen Friend Shawn channels has a lot to say about multidimensionality and the consciousness related to crop circle manifestations. If the group attending this lecture is keen to experience it, Shawn will be happy to channel Torah about crop circles and engage in a Q & A. Also, she'll invite personal sharing of your own experiences.
The content and function of this experience is what matters, not the form.
Are you willing to stretch and explore some possibilities of other paradigms as crop circles and channeling invite us to do?
Welcome to more of the Mystery…
Conversations with an unseen friend
Shawn Randall teacher, author and full trance channel internationally known for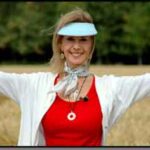 seminars, in-depth personal consultations and for teaching the art and skill of channeling. She has taught seminars at the London College of Psychic Studies, Mexico City venues, Cuernavaca, Awakenings Metaphysical Bookstore and, since 1995, at her own center, the Center for Personal Transformation in Los Angeles.
Helping people since 1983, Torah, the nonphysical consciousness Shawn channels is a wise being who simply refers to himself as "multidimensional consciousness no longer choosing to incarnate". Communicating through Shawn in deep trance, Torah focuses on personal growth and healing through self-awareness with a multileveled approach that can best be called spiritual psychology.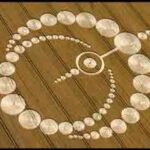 Torah is delighted to answer questions on a wide range of topics: crop circles, personal issues, global, philosophic, spiritual, esoteric and the afterlife. Shawn has a Masters Degree in Transformational Psychology at the University of Philosophical Research in Los Angeles. Her well received Thesis, "Crop Circles: Opening a Non Local Window and Evolving Consciousness" explores the link between human consciousness and the authors of authentic crop circles.
For more information about Shawn and Torah visit her website: www.shawnrandall.com
Programme (CET, Central European Time, Amsterdam)
7.40 pm CET: waiting room opens
8.00 pm CET: start
9.30 pm CET: questions and discussion
10.00 pm CET: zoom meeting ends (approximately)
Registration
If you want to attend this on-line lecture, send us an e-mail at info@skyhighcreations.nl entitled "Secret". Transfer € 15,– pp to NL78 ABNA 0467074526 to R.J. Beljon (BIC Code: ABNANL2A). After payment we send you the link to the zoom meeting in due time. You can log on from 10 minutes before the lecture starts. If you don't have zoom installed just yet, this link will automatically install it for you. If you have never used zoom before, install it well before the lecture and log on early. If you run into trouble call us at +31 (0) 6 54752559.
Payment from outside The Netherlands
To receive payment from abroad, we use paypal. Send an e-mail to info@skyhighcreations.nl and we will send you a Paypal invoice.
We hope to see you in our zoom-meeting on Sunday June 26th.
Nancy Polet LLM and Roeland Beljon
Newsletter

If you want to receive our Dutch newsletter, please subscribe here:
nieuwsbrief
.
For the international newsletter, send an email to info@skyhighcreations.nl.
Or give us a call: +31 (0) 6 54 752 559.