About Sky High Creations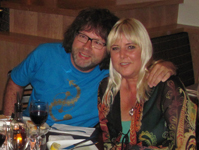 We are Roeland Beljon and Nancy Polet. Roeland is a sociology major and works in the field of mobility and environment, Nancy is a legal professional in the field of environmental protection. Since the early 90's we have developped a special interest in spirituality and fromtiee sciences. In 1992 we visited the great pyramid of Giza en since 1994 you can find us visiting crop circles in Wiltshire UK.
Together we are Sky High Creations.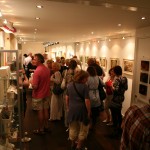 Sky High Creations organise lectures, workshops and symposia on frontiers sciences and spirituality. We want to set a nice and warm atmosphere for our audience. That is why we search for nice and warm venues. We provide an opportunity for like minded people to come together to enjoy each others company as wel as a great lecture or workshop. That is why we always close our live meetings with a drink and a small snack. And we provide enough coffee and tea breaks so our guests can exchange ideas. Obviously in the zoom-meetings that we introduced during the 2020 lockdown period we can not provide coffee or personal contact, but we do take time for discussion and questions and answers. That proves to be very pleasant as it gives us the feeling that we are indeed meeting people.
Sky High Creations & Co.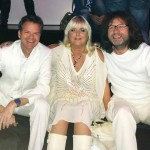 We cannot do it all just by ourselves. Jan Polet, Nancy 's brother, professional sound engineer and audiovisual media and IT specialist, takes care of all the technical stuff. He ensures the website stays online and keeps our email up and running. He has his own company Help@Hand Media Services. Without his help our events would not be possible. Thank you!
The logo
Our logo stems from a crop circle at East Meon (Hampshire UK) from 1995. We bear very fond memories of finding and spending time in this crop circle.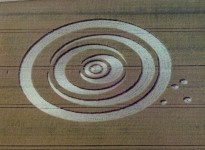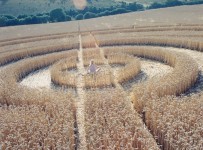 The name
We chose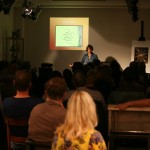 The name Sky High Creationsfor several reasons. Sky High is een song by the English band Jigsaw from the '70's. Besides that is a great feel-good song, there is a specific story attached to it. It;s being said that this song has traveled through time. See the book 'The music of time' by Preston B. Nichols and Peter Moon. The songs gives us the feeling of timelessness, detachment from lineair time. That provides the opportunity to view the world differently and makes you start thinking 'out of the box'. By choosing this specific name we and by the nature of our events we try to stimulate our audience to view the world in new different ways.
Crop Circle Experience
Crop circles have played a major role in our lives for almost three decades. It has been a major driving force behind Sky High Creations too. Crop circles are about connection, togetherness, wonder etc. For an impression of the world of crop circling, watch this video:
Venues
Usually we do two lectures a month in venues in the Netherlands. In the towns of Breda and Oud-Beijerland. Below you can watch a clip of an introductory tour of the Sacramentsker in Breda. In 2015 we started to organise the "Night of Crop Circling" in the Coronation Hall in Alton Barnes, Wiltshire UK. In 2020 we took to the internet to continue our lectures, workshops and symposium series. For our international audience we will continue using zoom as we can reach people from all over the world. Having said that, we want to do live meetings as soon as we can, including the live version of the Night of Crop Circling in Wiltshire and some other live events elsewhere in the world.
Introduction of the Sacramentskerk (in Dutch)


Terms and conditions
Every event has a set price that can be found at the specific webpage dedicated to that event. Registrations can be cancelled up to two weeks prior to the event. We will then pay you back in full. For cancellations within two weeks prior to the event we will pay back half of the price you paid. For cancellations within one week prior to the event we can not pay back anymore. Your payment can be used however to pay (partially) for participation in any other or future event by Sky High Creations.
Privacy
We don't keep any record of anyone except for registering for the events. In that case we only keep an email address and a name. You can register for our mailinglist by sending an email or via the contact page. We only need a name and an email address. If you want to be taken off the mailinglist there is an unsubscribe button at the bottom of the newsletters or you send us an email and we take you off.
We don't use any cookies on this website.