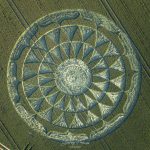 Nights of Crop Circling, The Long Versions, featuring Gary King
For the past 6 years, we have been doing "A Night of Crop Circling" in the middle of the crop cirlcle season. Every time we had 6 speakers that could do a talk of just 20 minutes. Now, in these dark times we decided to lighten life up a bit by giving these speakers the chance to do a full lecture. Crop Circles are a welcome distraction from the madness of the world we live in. Well know and renowned crop circle researcher Gary King will kick of this new series of crop circle lectures.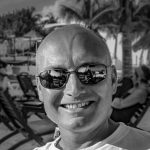 Crop Circles – The Mirror for Humanity
This lecture presented by researcher Gary King will be in 2 sections. The first part will look at the issue of who makes the crop circles. We will look at several examples of known man made crop circles and compare these with formations that raise serious doubt about this explanation. The second part of the lecture will focus on what the crop circles mean. We will look at the 5 categories of crop circles, focusing on the meaning of certain individual formations, and then move on to discuss the collective meaning of the whole crop circle campaign.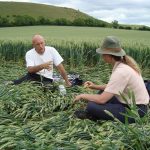 Gary King
Gary King was involved in the filming of the 7-7-7 event.
He began researching the crop circle phenomenon in 1997 and came to the publics attention after having been one of the three witnesses present at the East Field formation on the 7th July 2007. Since then he has lectured both nationally and internationally, and featured in numerous TV productions regarding the phenomena. Nowadays Gary is involved in many video productions also for Gaia TV and is a professional photographer. He workes closely with world leading UFO researcher Jaime Mussan.
You can follow Gary King on Facebook and Instagram. On facebook his page Against the Grain is dedicated to his crop circle work.
Programme (CET, Central European Time, Amsterdam)
7.40 pm CET: zoom meeting opens
8.00 pm CET: start
9.30 pm CET: questions
10.00 pm CET: zoom meeting ends
Registration
If you want to attend this on-line lecture, send us an e-mail at info@skyhighcreations.nl entitled "Gary King". Transfer € 15,– pp to NL78 ABNA 0467074526 to R.J. Beljon (BIC Code: ABNANL2A). After payment we send you the link to the zoom meeting. You can log on from 20 minutes before the lecture starts. If you don't have zoom installed just yet, this link will automatically install it for you. If you have never used zoom before, install it well before the lecture and log on early. If you run into trouble call us at +31 (0) 6 54752559.
Payment from outside The Netherlands
To receive payment from abroad, we use paypall. Send an e-mail to info@skyhighcreations.nl and we will send you a Paypal invoice.
Newsletter

If you want to receive our Dutch newsletter, please subscribe here:
nieuwsbrief
.
Or give us a call: +31 (0) 6 54 752 559.