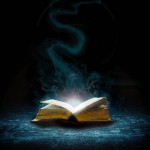 Magic is the basis for some of the most common spiritual practices. For example the well known practice of laying the Tarot, the performing of rituals, meditation, mediumship etc. Magicians in the early 1900's acquired their knowledge by studying, practicing and experimenting with centuries old esoteric and occult knowledge. Their successors took their body of work and prepared it for our day and age.
Geraldine Beskin comes from a family of magicians and is one of the worlds leading experts on magic. Together with her daughter Bali she owns the worlds best bookshop on magic, The Atlantis Bookshop in London. Her family has been running this mecca of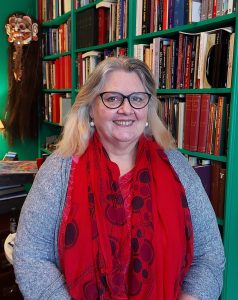 magic for over 60 years. It is an institution in the heart of London, just a stonethrow away from The British Museum in Museumstreet.
Geraldine has been fortunate to know some of the people she will be speaking about. They were the teachers and authors who updated the language and attitudes towards magic and took it from the Medieval and Victorian times through the Swinging Sixties and beyond. Dion Fortune, Kenneth Grant, and Aleister Crowley are all mentioned but please note, Geraldine is too young to have known this illustrious threesome although she has often been asked if she did! As a bookseller, Geraldine has been able to collect some early editions of their books and will be showing them during the presentation. She won't be telling you who was a drunk or who chased women but will definitely bring them to life for you.
This lecture will introduce you to magic and the magicians of the past century. It will be interesting for those who are already in the know about magic as well as those who are new to the field. Being involved with magic and magicians for most of her life, Geraldine has a valuable body of knowledge to share.
Programme (CET, Central European Time, Amsterdam)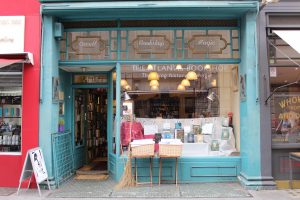 7.40 pm CET: zoom meeting opens
8.00 pm CET: start
9.30 pm CET: questions
10.00 pm CET: zoom meeting ends
Registration
If you want to attend this on-line lecture, send us an e-mail at info@skyhighcreations.nl entitled "Magic". Transfer € 15,– pp to NL78 ABNA 0467074526 to R.J. Beljon (BIC Code: ABNANL2A). After payment we send you the link to the zoom meeting in due time. You can log on from 20 minutes before the lecture starts. If you don't have zoom installed just yet, this link will automatically install it for you. If you have never used zoom before, install it well before the lecture and log on early. If you run into trouble call us at +31 (0) 6 54752559.
Payment from outside The Netherlands
To receive payment from abroad, we use paypal. Send an e-mail to info@skyhighcreations.nl and we will send you a Paypal invoice.
Newsletter

If you want to receive our Dutch newsletter, please subscribe here:
nieuwsbrief
.
Or give us a call: +31 (0) 6 54 752 559.