In the summer of 2019, Sky High Creations will organise the fifth "Night of Crop Circling". Like the previous years, a series of 6 short lectures on various crop circle related topics. There will also be a stall with crop circle jewelry and other crop circle memorabilia managed by Annemieke Witteveen.
Confirmed speakers for 2019 are: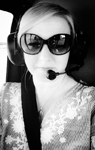 Karen Alexander
Karen Alexander is main conference organiser, conference host, workshop facilitator and speaker. Karen is a long time circles researcher (1990-present day) who has for many years brought a thoughtful and introspective touch to researching the crop circles. A highly respected and influential speaker and writer, her work seamlessly fuses sacred art, spirituality, psychology and philosophy – the scholarly and the intuitive. Karen is perhaps best known as the writer behind the annually published Crop Circle Year Books (1999 – 2018) and Crop Circles: Signs, Wonders & Mysteries (Arcturus, 2006 & updated in 2009 & 2012). She is also known for her hand drawn images and paintings of the crop circles which are widely admired and collected. Karen has a background in counselling and psychotherapy and has facilitated and taken part in a number of groups and projects over the last 20 years looking specifically into crop circles and their connection with consciousness. https://temporarytemples.co.uk/
Presentation: "The Whole of the Phenomenon: A Romance in many dimensions"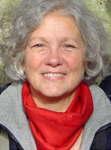 Francine Blake
Francine Blake came to Britain in 1968 from Quebec, Canada to study Ancient Knowledge. She discovered the crop circle phenomenon in 1989 and three years later she moved to Wiltshire, where they predominate, to study the formations at close range. In 1995, she founded the Wiltshire Crop Circle Study Group which grew within four years to a worldwide membership of over 400. The aim was to study the phenomenon in all of its aspects: physical, metaphysical and spiritual (mind, body, spirit). To this effect she photographed many of the crop circle designs from 1995 until 2012, on the ground as well as in helicopters. The Group contributed to further the scientific evidence, collecting specimens of wheat and earth from within the crop design formations to be analysed in laboratories in the UK and the USA.
She has taken many group tours and given many lectures on crop circles, ancient knowledge and about ancient sites, as well as staging an annual two-day conference over fifteen years in Marlborough College, Wiltshire with up to 500 attendees and speakers from across the world. Francine has presented the phenomenon (in English and in French) throughout the British Isles, in France, Belgium, Switzerland, the USA, Canada, South Africa, India and Brazil and enjoys a word-wide reputation for her work.
Presentation: "Crop Circles revisited – formations of significance from previous decades"
In her lecture Francine shows the scientific evidence of the effects of crop circles on plants and on the soil; she explores some of the meanings contained in their geometric designs, illustrated with a selection of some of the most amazing designs to have graced our fields during the last three decades, photographed by her.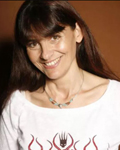 Kathy Mingo
Kathy Mingo is a channel and healer with 20 plus years of working in the field of mediumship/channeling and quantum consciousness. She has clients from around the globe and has a waiting list for appointments now 18 months in advance.
Kathy is co founder of Quantum Inspiration… which is teaching people to access their own beliefs about spiritual progress ect.
Being an avid crop circle enthusiast… Kathy is now in her 19th year of crop circle chasing. https://www.kathymingo.com/
Presenation: Manifesting crop circles and the link to consciousness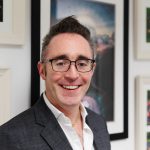 Geoff Fitzpatrick
Geoff Fitzpatrick was introduced to mandalas whilst studying the pioneering work of Carl G Jung and has spent the past 15 years exploring the intersection of geometry, spirituality and psychology through these symbols. Working with mandalas has opened Geoff to the profound power geometry possesses to influence states of consciousness. The construction of sacred sand mandalas during Geoff's Mandalanature sessions open people to a deeper aspect of themselves by blending creativity, geometry and mindfulness in a unique and special way. In addition to his studies at Trinity College, Dublin and the Milltown Institute, Geoff has trained with Dr. Stanislav Grof MD learning a psychotherapeutic technique called Holotropic Breathwork. Dr. Grof's cartography of the psyche informs the Manalanature model entirely. www.mandalanature.com
Presentation: Geoff's presentation will be about crop circle geometry
Robert Zwemmer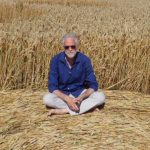 Robert Zwemmer ( 1955 ) lived in India, the US and several European countries following a certain curiousness about the source of life. After a crisis in the early nineties he particularly studied the lives of remarkable human teachers like J. Krishnamurti, Osho, Yogananda, who talked about 'cosmic consciousness'. Around 2001 he ran into a huge text called The Urantia Book and soon afterwards also learned more about the crop circles. Since The Urantia Book adresses lots of scientific topics this all led to an interesting study which suggests we live in an exciting universe. Most sciencefiction movies – and scientific developments as well – seem intrigued by the idea that we live in a dangerous universe, with all kinds of hostile creatures. Crop circles, spiritual teachers and mysterious texts like The Urantia Book are pointing in a different direction.
Presentation: In his lecture, Robert will put crop circles in the perspective posed by The Urantia Book.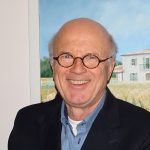 Frank Stadermann
A Lawyer by profession, Frank never thought much of the spiritual or the super natural. Close to his retirement his wife pursuaded him into coming on a trip to visit the crop circles in Wiltshire. Reluctantly he agreed and during the week his mind began to change. "This is not possible" was his mantra for a couple of days and back home he began to study everything there is to know about crop circles. In his search for the truth he stumbled on another phenomenon, orbs. Now, a couple of years on, he is close to publishing a book about the orb phenomenon, that as far is he is concerned should present everything there is to know about it. He aproaches the phenomenon equally thorough as he would a court case. Proof beyond reasonable doubt.
Presentation. No surprise Frank's lecture will be about orbs in relation to the crop circle phenomenon.

Programme:
7.30 pm: Doors open
8.00 pm: Francine Blake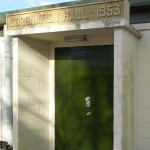 8.20 pm: Robert Zwemmer
8.40 pm: Frank Stadermann
9.00 pm: Tea/Coffee Break
9.30 pm: Karen Alexander
9.50 pm: Geoff Fitzpatrick
10.10 pm: Kathy Mingo
10.30 pm: End
11.00 pm: Coronation Hall closes

Stall: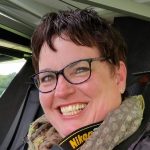 Annemieke Witteveen
Annemieke got involved in crop circles in 2002 . The next year she went to Wiltshire on her own and soaked herself in the phenomenon. Nowadays Annemieke is a well known and respected face in the crop circle community. She is also known for her Antroposophical dolls, filled with the seeds from crop circles. Annemieke wrote several children's books one of which revolves around crop circles. She has a vast experience visiting crop circles and knows everyone.
annemiekewitteveen.blogspot.nl

Videos
Have a look at our video page to see some of the lectures in the previous years
Pictures
Or see the pictures of the 2018 Night of Crop Circling, 2017 Night of Crop Circling, the 2016 Night of Crop Circling or the 2015 Night of Crop Circling
Details
Date: Wednesday July 31st, 2019
Location: Coronation Hall, Alton Barnes, Wiltshire UK SN8 4LB
Close to the Milk Hill White Horse
Tickets only at the door £ 12,–
Coffee or tea £ 1,–