F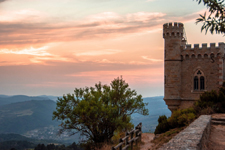 or over a century now the debate on Rennes-le-Château and what happened there has been going on. Simon Miles researched this topic intensively and came up with interesting and surprising conclusions. He just finished his book The Map and the Manuscript: Journeys in the Mysteries of the Two Rennes. It contains many new and original insights which, most likely will come as a pleasant surprise to those who have followed the subject over the years.
These include true and complete solutions to the problems of the landscape geometry, the mysterious parchments and Boudet's book and enigmatic map. It also identifies, for the first time ever, the author of
Le Serpent Rouge.
In short,
The Map and the Manuscript
is the book which solves core elements of the mystery of Rennes.
in this talk, Simon Miles will explain his findings showing many pictures and visual proof. Afterwards, there will be plenty of time to ask questions and discuss the topic.
Preview
Click on the image to see Simon talk about the book himself: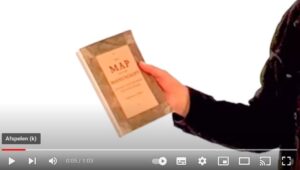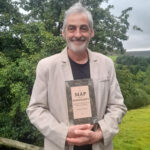 Simon Miles
Simon Miles is an independent researcher and writer living in the UK. He has been sudying mysteries like Rennes-le-Château for most of his life including the crop circle phenomenon. In 2015 Simon did a talk at the Bases Conference in Marlborough Wiltshire UK. The audience was blown away as you will be by this talk.
More information about Simon Miles and his work can be found on his website:
simonmmiles.com
Programme (CET, Central European Time, Amsterdam)
7.40 pm CET: zoom meeting opens
8.00 pm CET: start
9.30 pm CET: questions
10.00 pm CET: zoom meeting ends
Registration
If you want to attend this on-line lecture, send us an e-mail at info@skyhighcreations.nl entitled "Simon Miles". Transfer € 15,– pp to NL78 ABNA 0467074526 to R.J. Beljon (BIC Code: ABNANL2A). After payment we send you the link to the zoom meeting in due time (usually a day prior to the lecture). You can log on from 20 minutes before the lecture starts. If you don't have zoom installed just yet, this link will automatically install it for you. If you have never used zoom before, install it well before the lecture and log on early. If you run into trouble call us at +31 (0) 6 54752559.
Payment from outside The Netherlands
To receive payment from abroad, we use paypal. Send an e-mail to info@skyhighcreations.nl and we will send you a Paypal invoice.
Newsletter

If you want to receive our Dutch newsletter, please subscribe here:
nieuwsbrief
.
If you want to be on the international mailing-list, send an email to info@skyhighcreations.nl
Or give us a call: +31 (0) 6 54 752 559.