I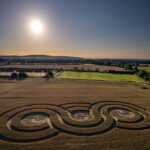 t is easy to take the crop circle mystery for granted and to forget the fullness – and sheer strangeness – of the unique and extraordinary journey they have taken us on over the years. In this fresh re-evaluation of circular history, well-known circle and mysteries researcher Andy Thomas explores the development of the amazing designs and the many intriguing and imaginative theories put forward to explain them, whilst also seeing how public attitudes and approaches have been shaped and manipulated by the mainstream media. Yet, the fact is that these intricate shapes which continue to appear in fields each summer still defy total explanation, despite all the scepticism and debate. Overall, this thoughtful and inspiring presentation calls us back to celebrate the fascinating story of the mysterious patterns and the undeniable impact they have had on so many lives, irrespective of what the ultimate answer might be.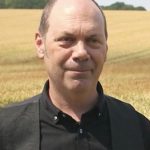 ANDY THOMAS
Andy Thoms is a leading researcher into unexplained mysteries and is the world's most prolific writer on crop circles. His many books include the renowned crop circle guide Vital Signs, An Introduction to Crop Circles and the acclaimed The New Heretics, Conspiracies and The Truth Agenda. He also writes on folklore and history and is the author of Christmas: A Short History. Andy regularly organises events on truth and mysteries, including one of Britain's leading alternative conferences, the Glastonbury Symposium, and he extensively writes and lectures in the UK and around the world. He has made numerous radio and TV appearances on many well-known channels in Britain, the US and abroad. Find out more about Andy's work at www.truthagenda.org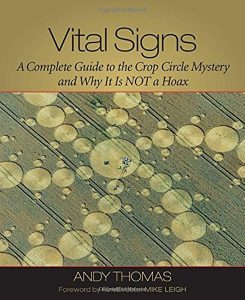 Programme (CET, Central European Time, Amsterdam)
7.40 pm CET: zoom meeting opens
8.00 pm CET: start
9.30 pm CET: questions
10.00 pm CET: zoom meeting ends (indication)
Registration
If you want to attend this on-line lecture, send us an e-mail at info@skyhighcreations.nl entitled "The New Heretics". Transfer € 15,– pp to NL78 ABNA 0467074526 to R.J. Beljon (BIC Code: ABNANL2A). After payment we send you the link to the zoom meeting in due time. You can log on from 10 minutes before the lecture starts. If you don't have zoom installed just yet, this link will automatically install it for you. If you have never used zoom before, install it well before the lecture and log on early. If you run into trouble call us at +31 (0) 6 54752559.
Payment from outside The Netherlands
To receive payment from abroad, we use paypal. Send an e-mail to info@skyhighcreations.nl and we will send you a Paypal invoice.
Newsletter

If you want to receive our Dutch newsletter, please subscribe here:
nieuwsbrief
.
Or give us a call: +31 (0) 6 54 752 559.